We install EV charging stations for homes and businesses in the Wichita, KS area. Reddi's electricians are licensed and insured. We have the training and experience to install and service charging stations for almost all electric vehicle brands.
If you have an electric vehicle and would like a permanent charging station in your garage, get in touch for an estimate.
Residential Electric Vehicle (EV) Charging Stations
Installing a permanent charging station in your home can provide convenience and cost savings. Charge your vehicle's battery anytime and eliminate the markup associated with commercial EV chargers.
Some homes require an upgraded electrical panel in order to install an EV charging station. Our electricians can determine your needs and make any necessary upgrades. Hiring a reputable electrician for your charger installation is important to ensure safe and efficient operation.
Benefits of a Home EV Charger
Electricity charges are lower than at public stations
Charging is convenient and requires no wait
Overnight charging keeps your battery full
Garage charger may add to home value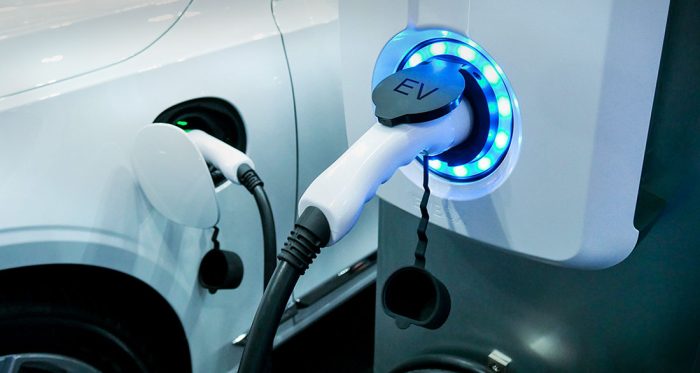 EV Chargers for Wichita Businesses
As EVs gain popularity, the ability to provide reliable power becomes increasingly important. If you have customers, employees or a fleet with electric vehicles, on-site charging stations are an added convenience that drivers will appreciate.
We install and service EV chargers for businesses in the Wichita area. Whether it's a single charger, or multiple, we can help. If you'd like an estimate for adding a charging station to your property, get in touch for an estimate today.
EV Charging Levels
EV charging time vary depending on the type of charger you're using. For installation in homes, charging stations must use AC power. This means home charging stations are limited to level 1 and 2.
Level 1 Charging Stations
Level 1 charging equipment can be installed in your home. The connecting device runs on. typical household 120V outlet. Many electric vehicles are sold with this equipment. Level 1 charging is slow, usually and 2-4 miles of range per hour of charge. This rate does vary by vehicle.
Level 2 Charging Stations
Level 2 chargers are often found in public spaces, such as commercial parking garages. These systems use a 240 volt outlet. While this type of charging can be done at your home, most residential garages aren't equipped with a 240 outlet. You will likely need an electrician to install this type of outlet or electrical panel upgrade.
EVs charge 6-8 times faster at level 2 compared to level 1. Because the cost of electricity and EV charging is basically the same at 240 and 120 volts, many homeowners find a level 2 charging station to be a worthwhile investment. Again, rates vary by vehicle and charging equipment used.
Level 3 Commercial Charging Stations
Level 3 chargers are fast. Also known as DC Fast Chargers, these cannot be installed homes.
A level 3 EV charger can add 100–250 miles of range in less than an hour. These are higher voltage systems, similar to Tesla's Supercharger network. Other charging networks include; EVg, ChargePoint, and Electrify America.