Electrician for Hot Tubs, Spas, and Jacuzzis
We install and repair electrical components for hot tubs and spas in the Wichita, KS area. We are licensed and insured, and have extensive experience with local codes and safety requirements. Services include:
Hot Tub & Spa Wiring
Outdoor Sub-Panels
GFCI Outlets
Pump Motors
Panel Upgrades
Outdoor Lighting
Electrical Repairs
And More
Hot Tub Installation
Hot Tub and spa installations are typically done by professionals to ensure safe and efficient operation. Plug-and-play hot tubs run on standard 110V power with a ground-fault circuit interrupter outlet. These are sometimes installed by homeowners, but it is important to understand requirements before attempting such an installation. Larger hot tubs require 220V circuits, which allows for faster heating. These should only be installed by professionals.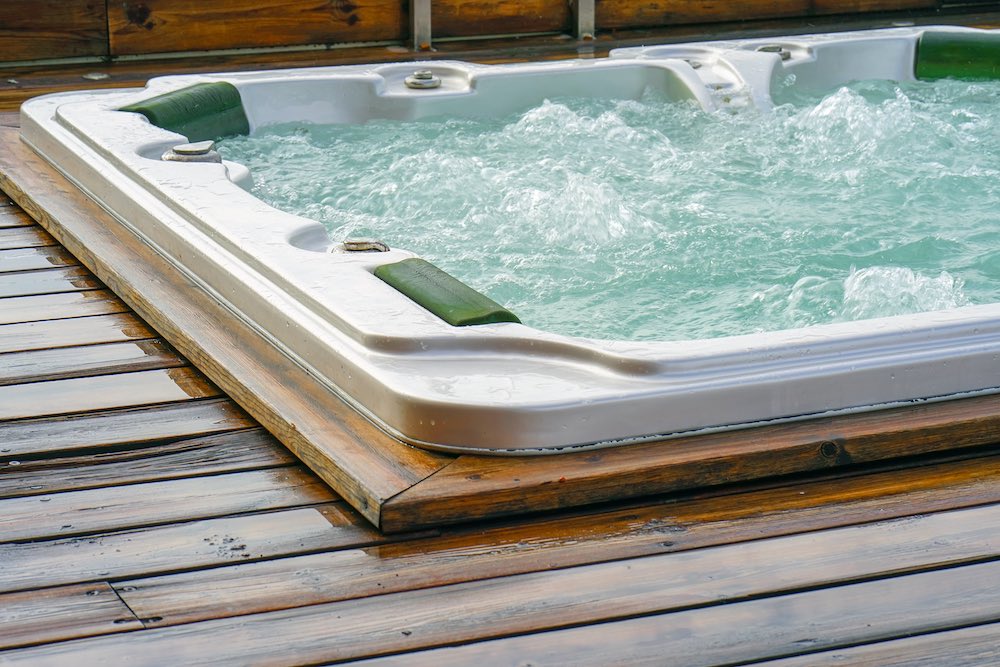 A licensed electrician will ensure electrical circuits will not be overloaded prior to installation. A professional will also make sure the proper wire and electrical components are used to prevent safety hazards in and around the hot tub or spa. Correct installation is required to meet building codes established by the City of Wichita and Sedgwick County.
Spa, Jacuzzi and Hot Tub Repair in Wichita
Often hot tub repairs involve electrical issues. We repair all types of power and wiring issues related to hot tubs, but we do not repair or replace the internal components of the equipment. If you have questions about our repair services, give us a call: